Not the greatest that weekend that Tom expected … the Chevron had engine missfire issues on Friday with ignition electrics and didn't practice at all and the magneto was rebuilt so he lost track setup time etc and went cold turkey into qualifying Saturday morning which was not ideal.
Qualifying Tom was a second off the pace in 3rd on the grid behind a F1 March and Lola T332 both driven by ''professional drivers'' Alex Davison and John Bowe. Tom however won race 1 after a brilliant dice with Davison and was 2nd in races 2 and 3 but the misfire persisted. He also had a cracked wheel centre after R2 so we fitted up the tyres onto our wet wheels which reduced the rear track a little due to different offsets and changed the cars handling … so Johno adjusted rear bar etc best possible to compensate but overall he lost about 2 tenths of a second per lap and finished 2 x secs just behind the Davison T332 in 2nd place … OK but not satisfying as he should have won all 3 races if all things were 100% but they weren't!
The engine is now being rebuilt after 9 x race meetings (at approx 1500 kms) which is a brilliant testament to Wayne Smith (engine builder in Sydney) and apart from this little hiccup has been excellent and Toms next race meeting is Sandown Park (Melbourne) Nov 6 - 8th and everything will be 100% again.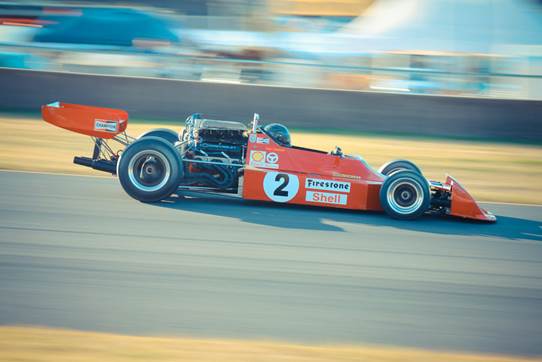 Cheers

TEAM TOM
For more information about Tom head to www.tomtweedie.com or search for 'Team Tom - Tom Tweedie Motorsport' on Facebook.
ENDS