01/12/2008 - Tom Tweedie and Ralt Australia Join forces for 2009 Formula 3 Season
After finishing second in this year's NSW Formula Ford 1600 Championship, Tom Tweedie has turned his attention to preparing for the 2009 Australian Formula 3 Championship in the National class.
After Tweedie's father, Rob Tweedie, recently purchased the ex Chris Alajajian Dallara F304 which originally came from Hitech racing team in UK. Tweedie plans to continue the success in which this car has enjoyed in the past.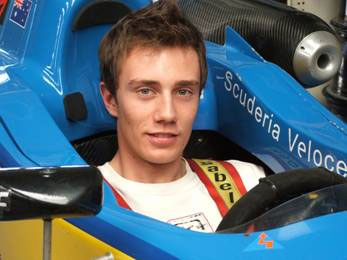 Tweedie will team up with Ralt Australia, manager Graham Watson who has very successfully managed many top drivers such as Will Power, Scott Dixon, Neil McFadyen and Matt Halliday just to name a few.
Tweedie is aiming to win the National Formula 3 Championship in 2009 and then to the Gold Star Championship in 2010 with a later model Dallara F307. The CAMS Gold Star is recognised as Australia's highest achievement in Open Wheel Racing and hopefully could lead to an International Racing Career overseas.
"I am thrilled to be running Formula 3 in 2009. Formula 3 is without doubt one of the highest levels of motorsport internationally and the last few years the Australian F3 championship has really grown into a competitive challenge," the 20-year-old commented.
"I spent a day testing at Eastern Creek in July this year in a F304 Dallara which was arranged by Ralt Australia's Graham Watson. He has shown terrific confidence in me since so running with him will be great."
"My father and I have spent a good part of the last few months evaluating both National Formula Ford and Formula 3. We feel that the experience I will gain from the much faster F3 cars with wings and slicks along with a number of other factors will lift my driving to the next level and give me experience I would not get in Formula Ford."
The First round of the 2009 Australian Formula 3 Championship will be at Clipsal 500 from March 19 - 22 in Adelaide as support races to the V8 Supercars. The team intends to complete a number of test days between now and then.
Tweedie will be launching his new website over the next month, so stay tuned.
FURTHER INFORMATION and results can be obtained from:-